Perfect edges on cut to size parts
Edge banding services with Joint-less, Seamless Edge!
Our Edge banding services & solution
We offer high-quality edge banding services for all builtin wardrobes, kitchen cabinets and shelving and vanities. Our top of the range banding machine has pre-milling and corner rounding stations, which give our edging a perfectly smooth finish that lasts for long.
We keep a large stock of edging tapes so that we can handle a large volume of orders at a very fast pace for the full range of décors that we work with. We have partnered with almost all edge banding suppliers.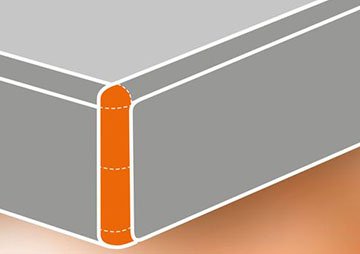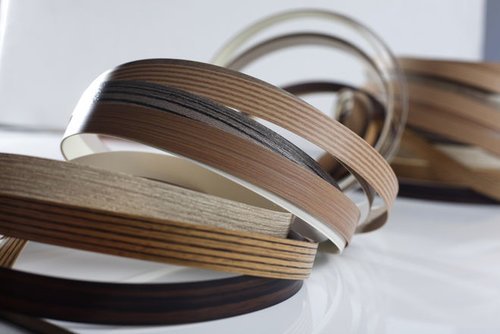 We offer ABS edge banding services to melamine boards, laminated boards, particle boards and MDFs which have been cut to size.
Our edge ABS edging are available in matching board décor. We use 0.4 mm, 1mm, 1.5 mm & 2 mm edge banding tapes.  ABS edging tape are environmental friendly, resistant to household high chemicals and they are of low weight.
PVC edgebandings services
We also offer PVC edge banging services on various melamine boards, laminated boards, Particle boards which has been cut to size using our top of the range CNC router machine.
PVC edge banding tapes in a vast range of colours and texture and thickness of 0.4mm to 2mm.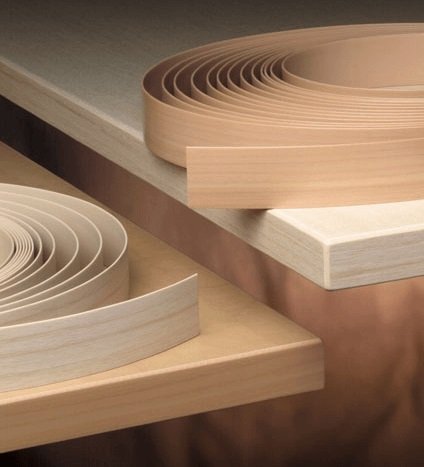 High gloss or acrylic edging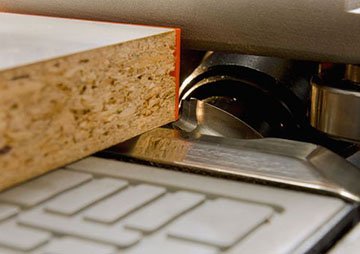 We offer high gloss edge banding services and acrylic edging services to give the cut to size melamine boards, laminated boards and particle board a deep glossy and deep matt effects.
High gloss edging tapes are now available in the thickness of 1mm to 2 mm thick.
Online cutting and edging quotation
There's no denying it: if you're a kitchen designer, cabinet maker, shopfitter, DIYs or furniture creator in need of edging, you're spoiled for choice.
We can apply edging on wood sheets and panels with thickness from 12 mm – 50 mm.